Help us Restock Waverly Schools.

Job Posting!!!!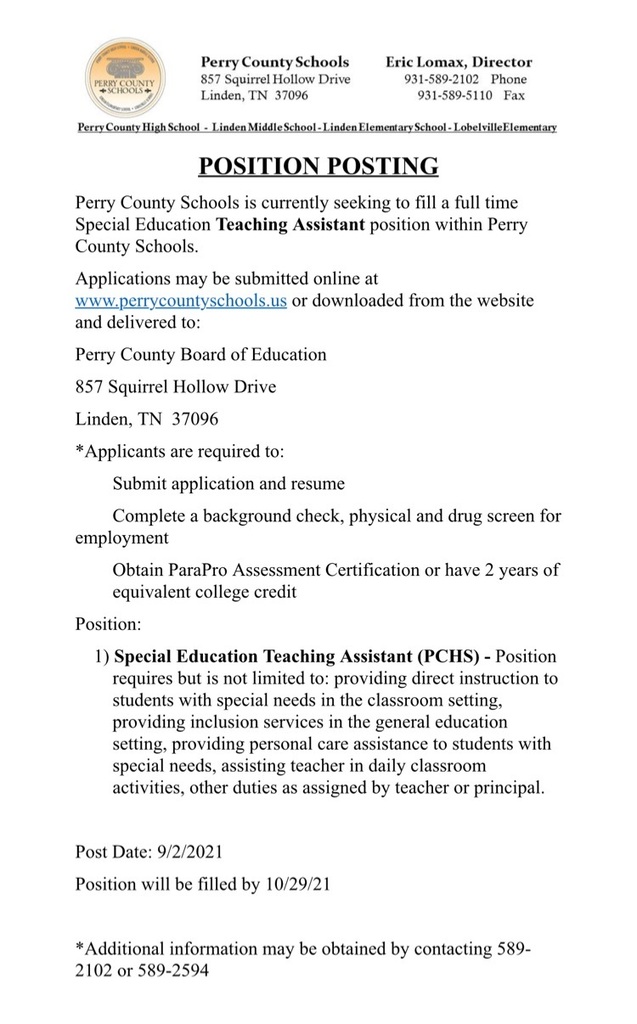 Job Posting!!!!

Job Posting!!!!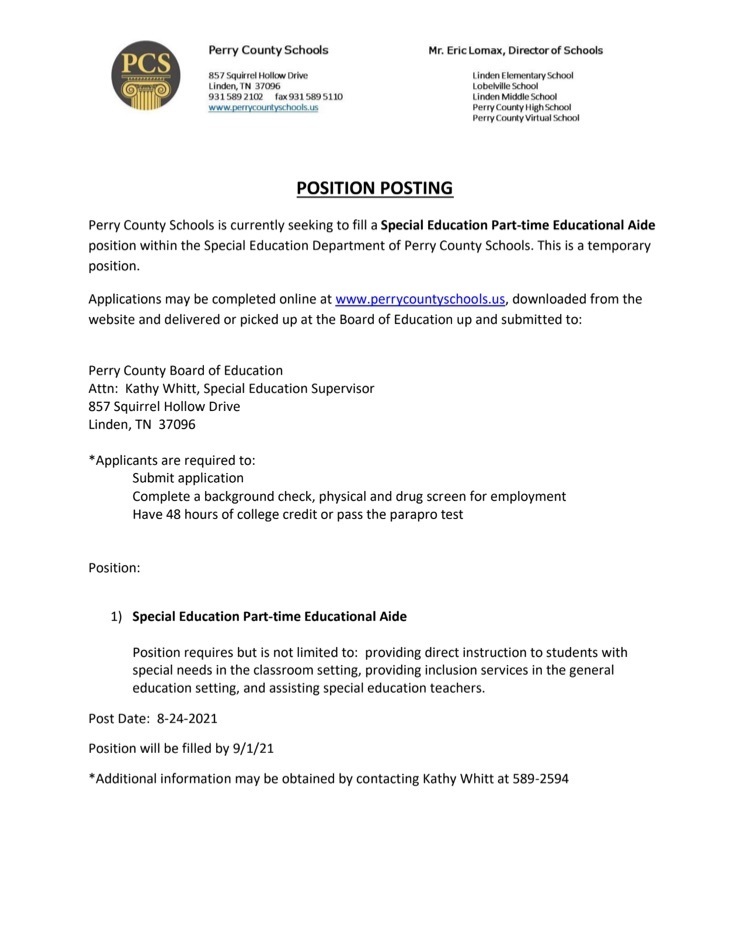 Perry County Virtual School applications will no longer be accepted after August 27th. Any families wishing to enroll in the Virtual School must apply by August 27th or wait until the new semester in January. Applications can be found on the district website.

The Breakfast and Lunch menus have been updated on the app for the remaining days of August and all of September.

Probationary Covid Procedure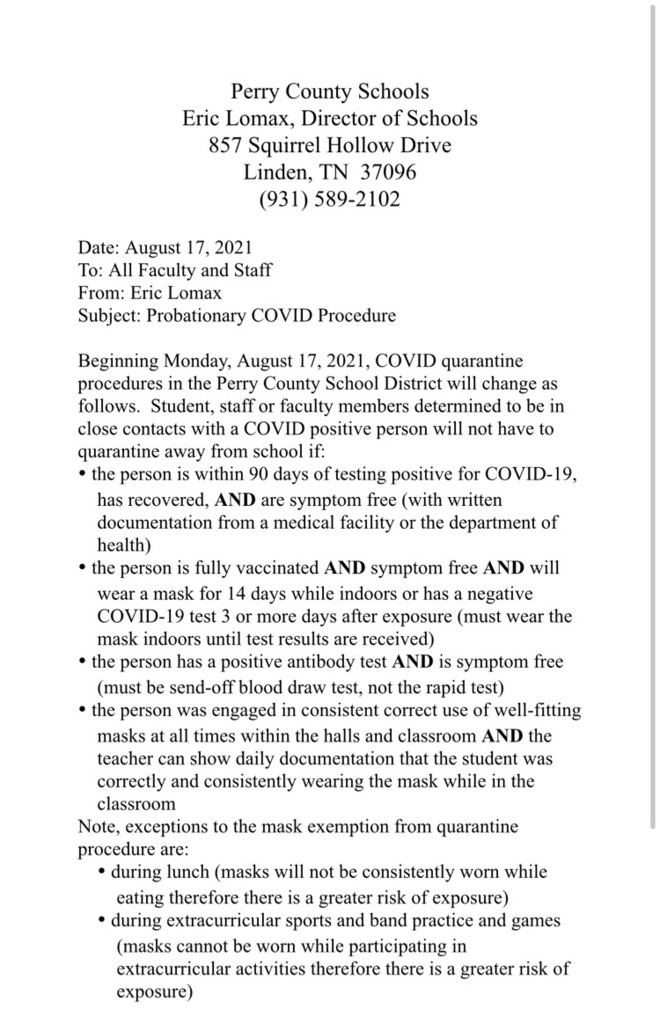 A lot of people have been asking about the schedule this year for Perry County Schools. I have attached a copy of the schedule and grading periods for this upcoming year. This schedule is also located on our website under "parent/student information".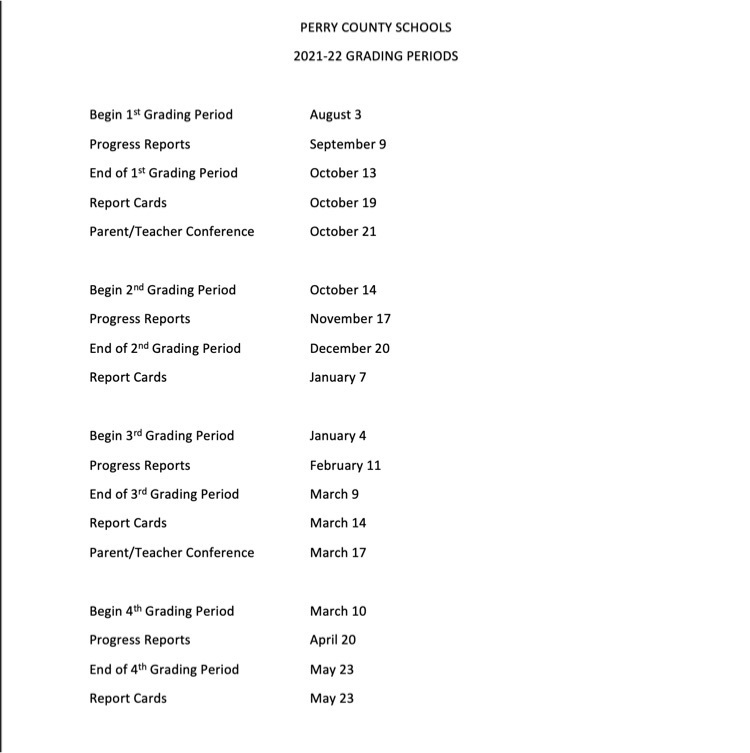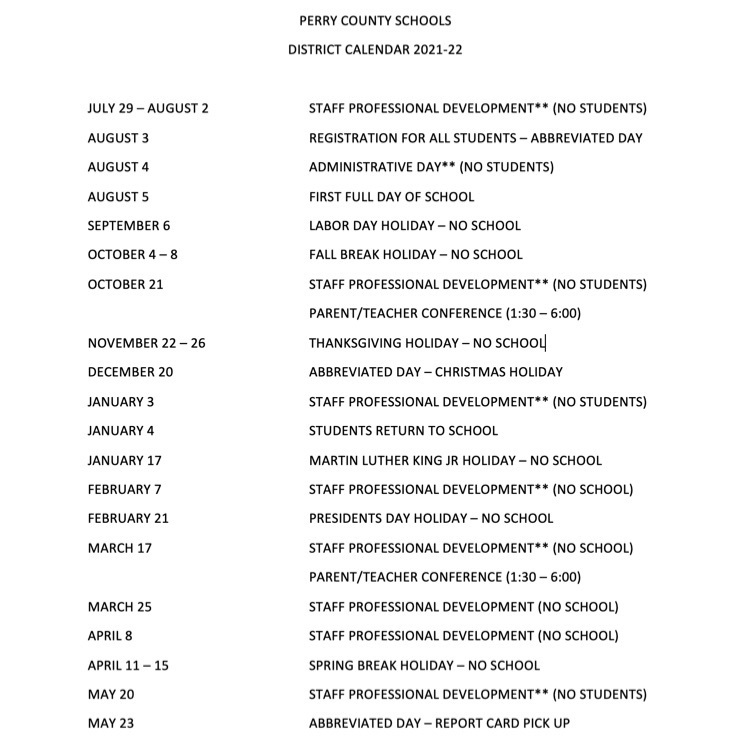 Job Posting!'nn

Job Posting!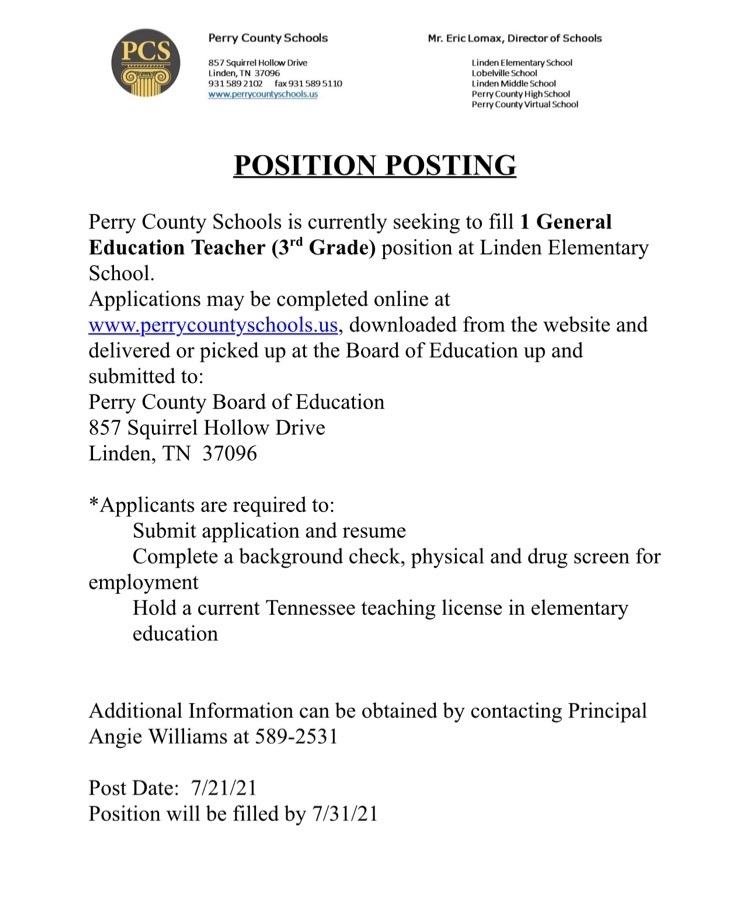 New shoes for Students!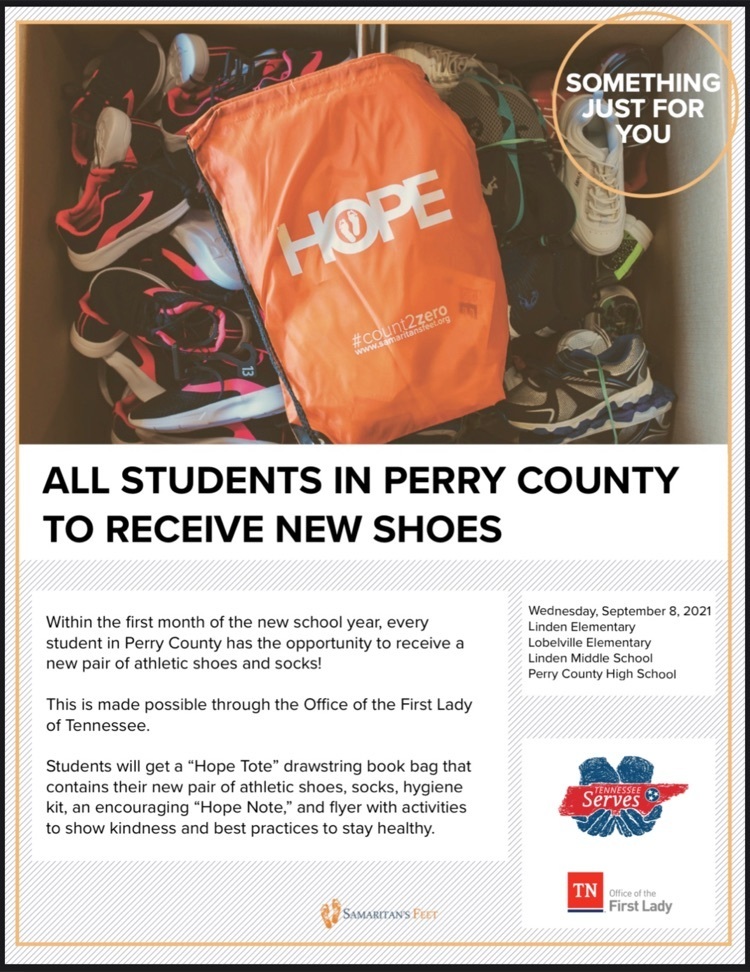 Job Posting!!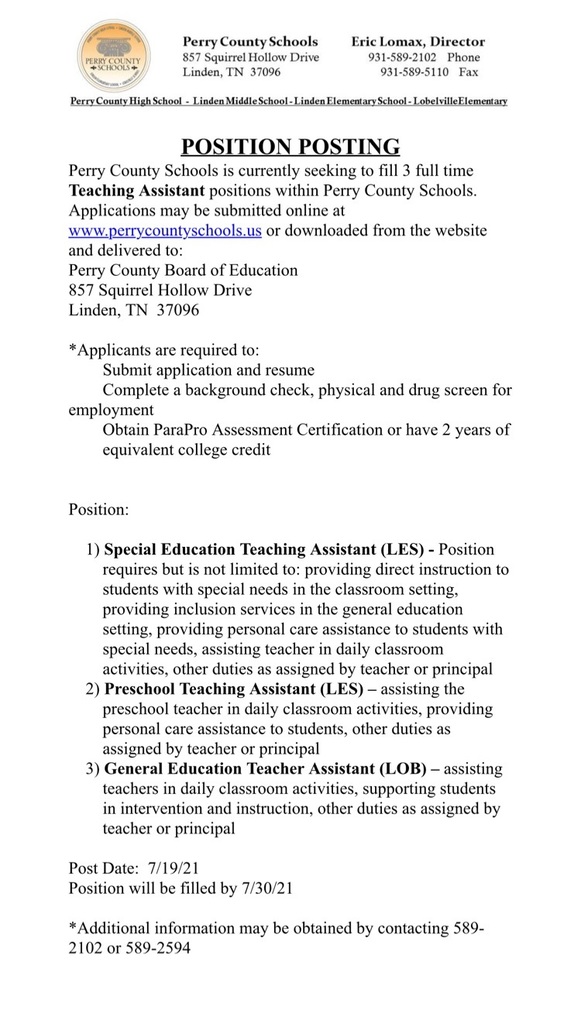 ParaPro Test will be given @ PCHS on July 22, 2021, 9 a.m. Must bring a valid identification. Cost is $55 Contact Kathy Garrison (931)589-2102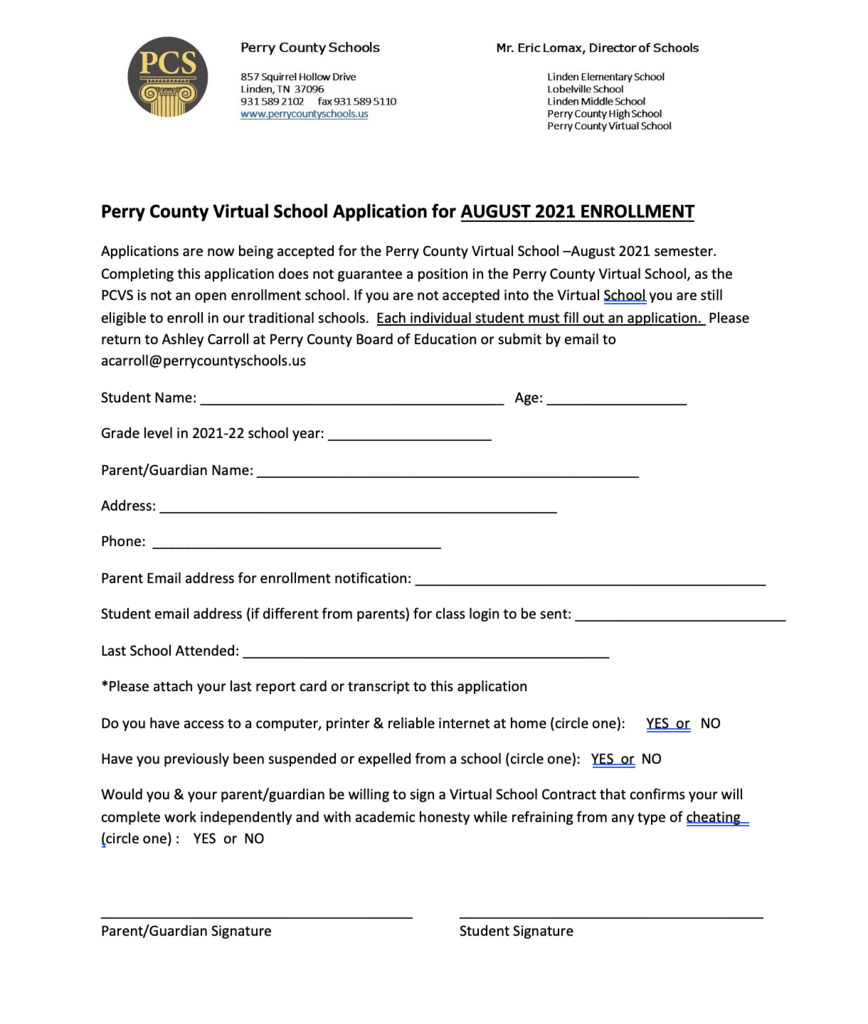 Job Posting!!!!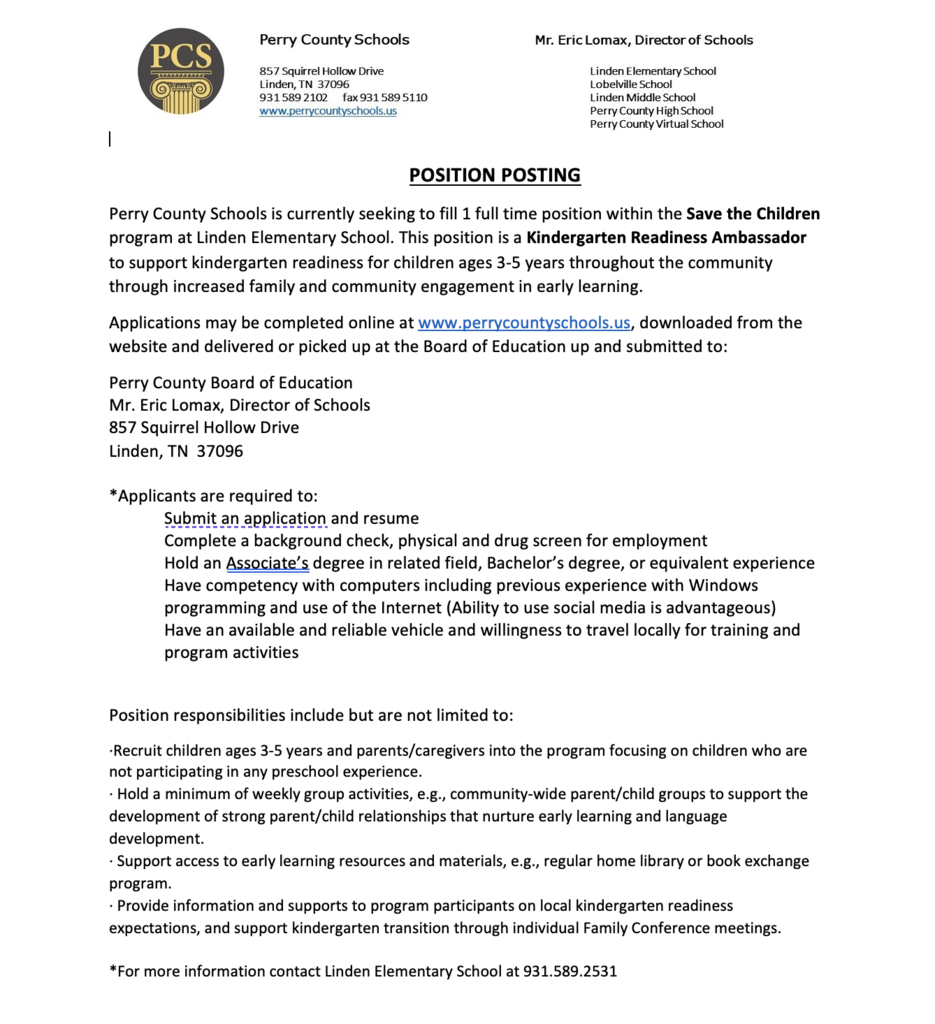 Job Posting!!!!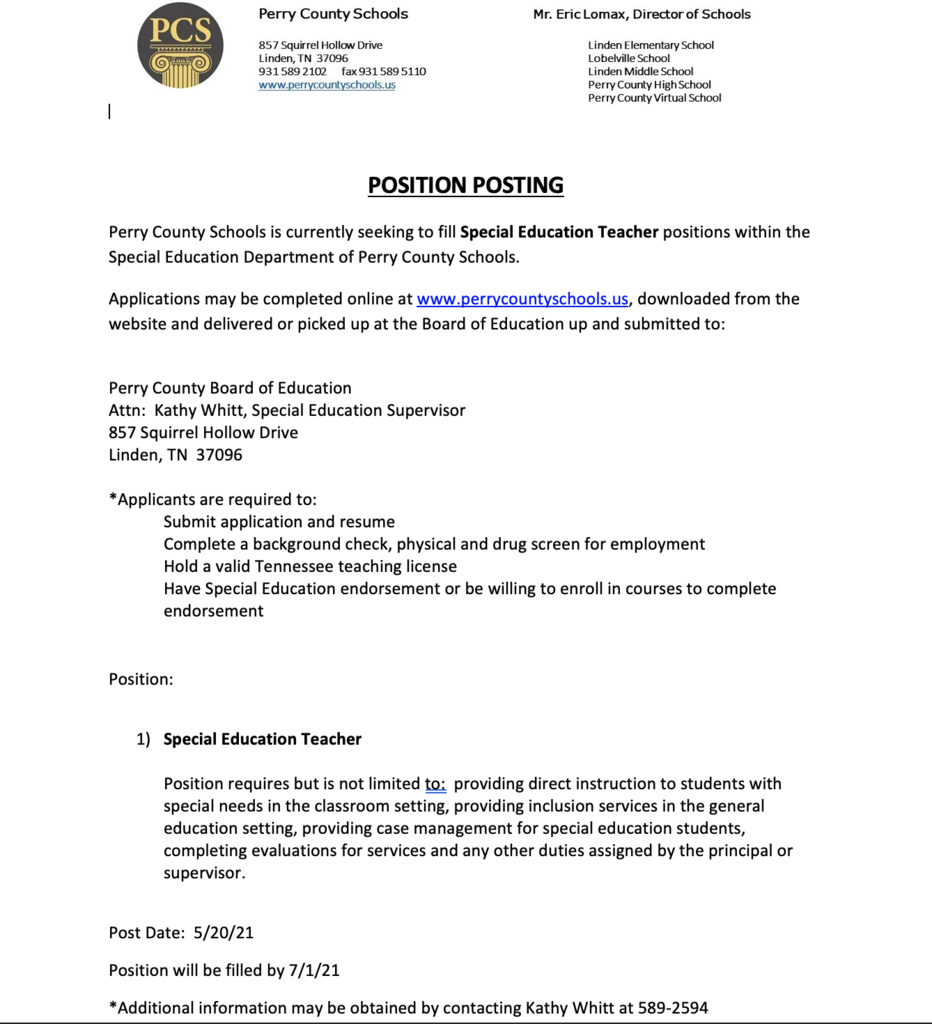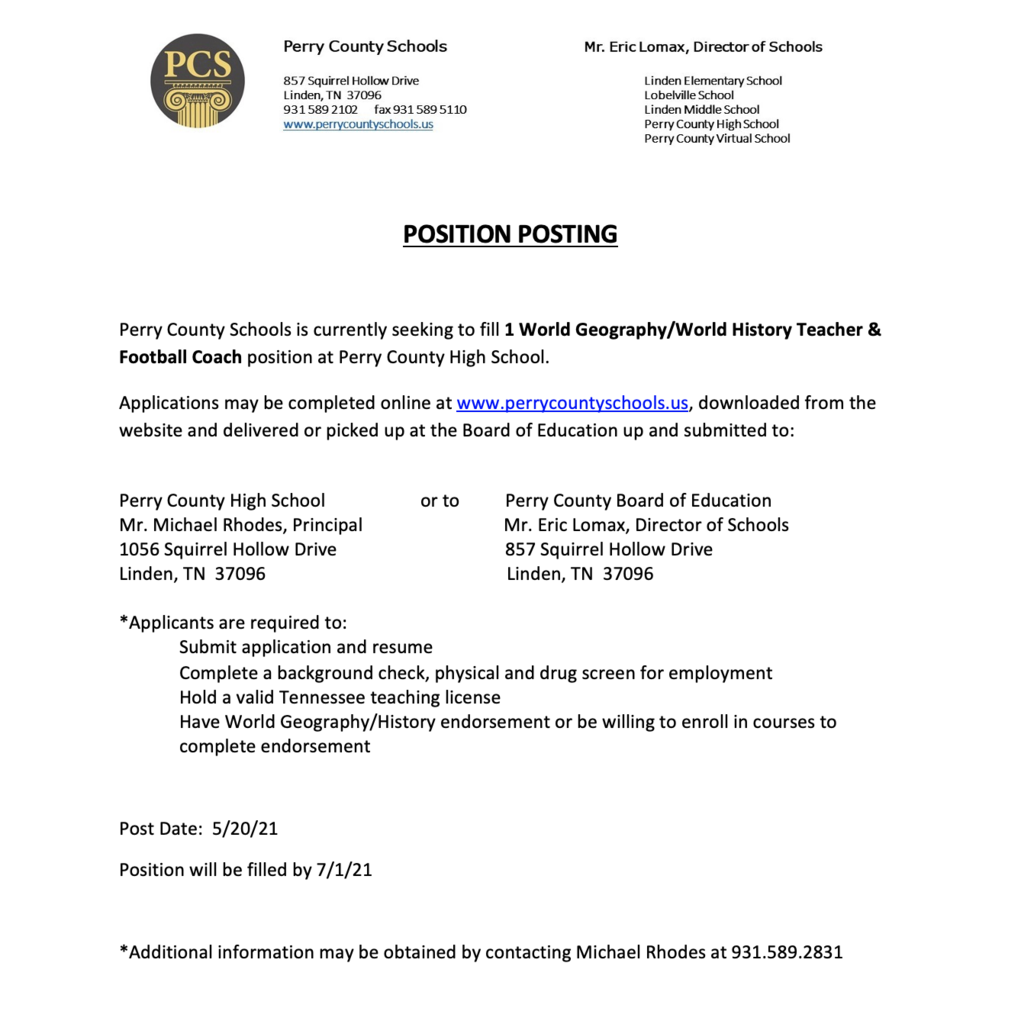 Attention Seniors: Your school email "perryk12.us" will be deactivated July 1 2021. If you have anything you need to save or transfer, you have a little over a month to do so.

Summer Pilot Book Delivery 1st-3rd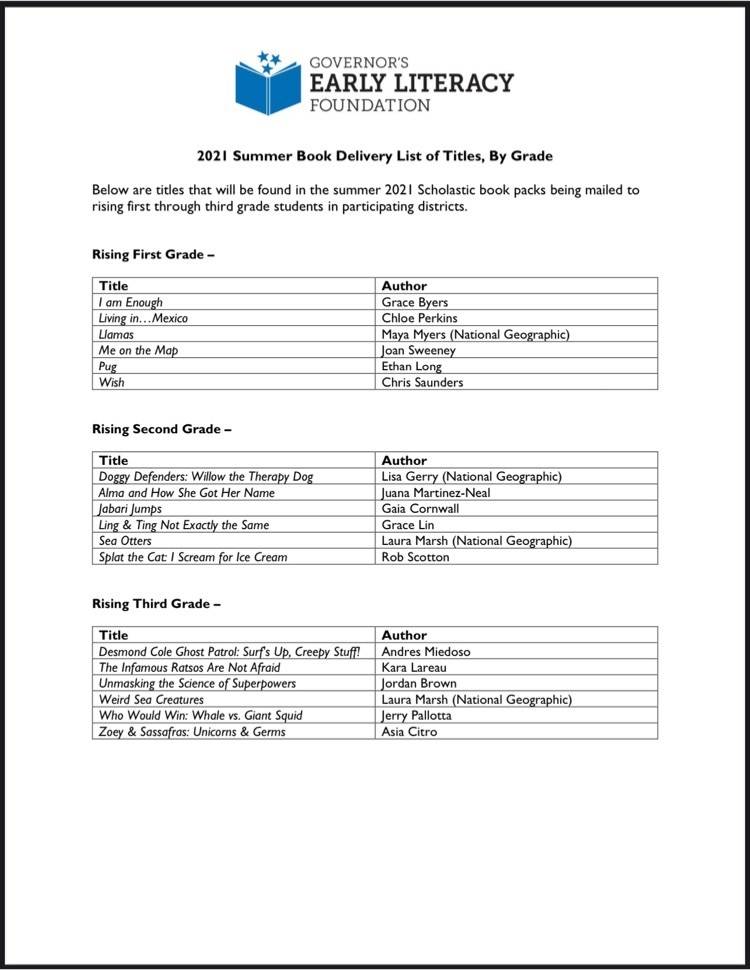 High School graduation will be Friday, May 21 at 6:00 on the football field.

21-22 Pre School Screening