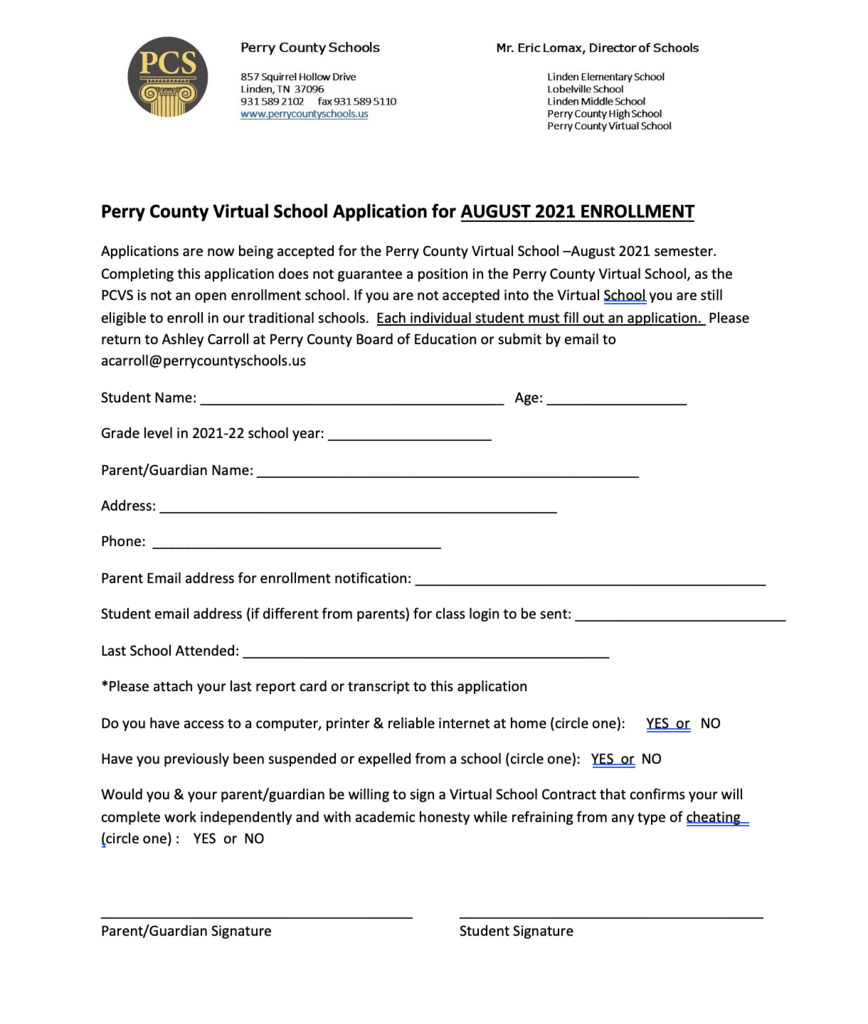 Job Posting!!!!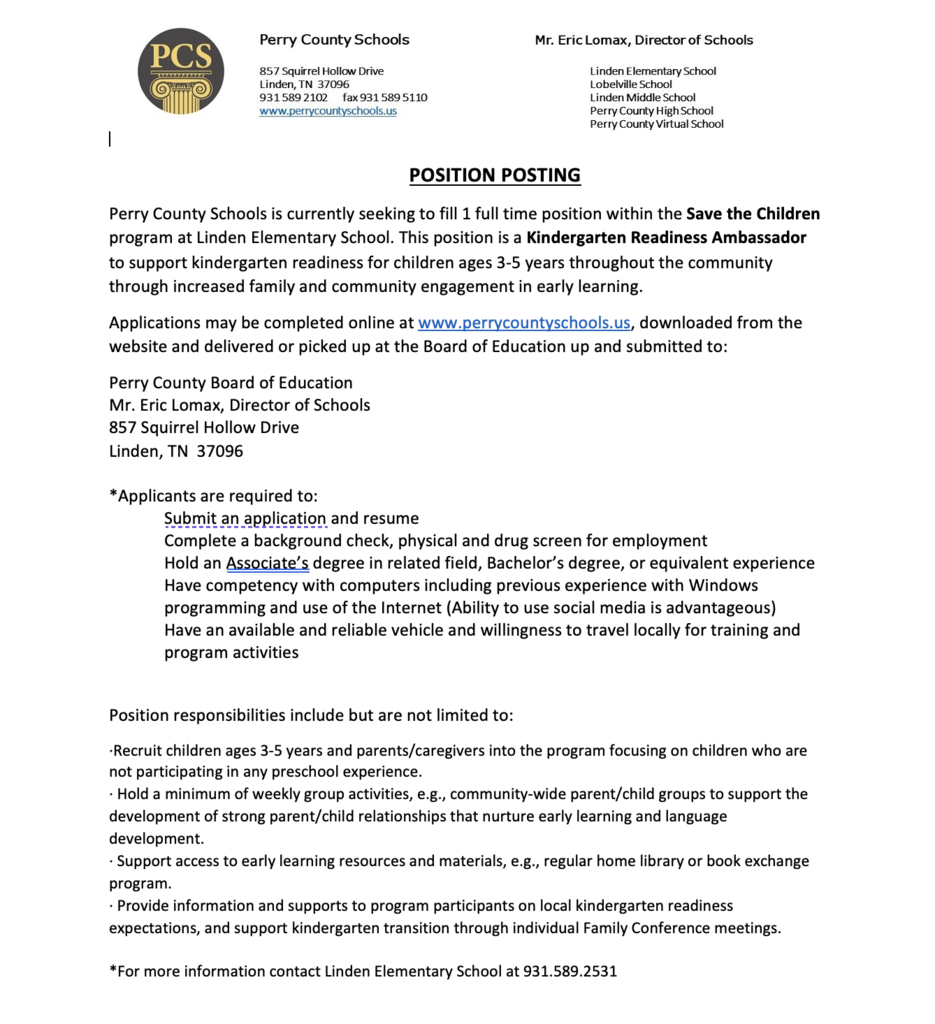 Job Posting!!!!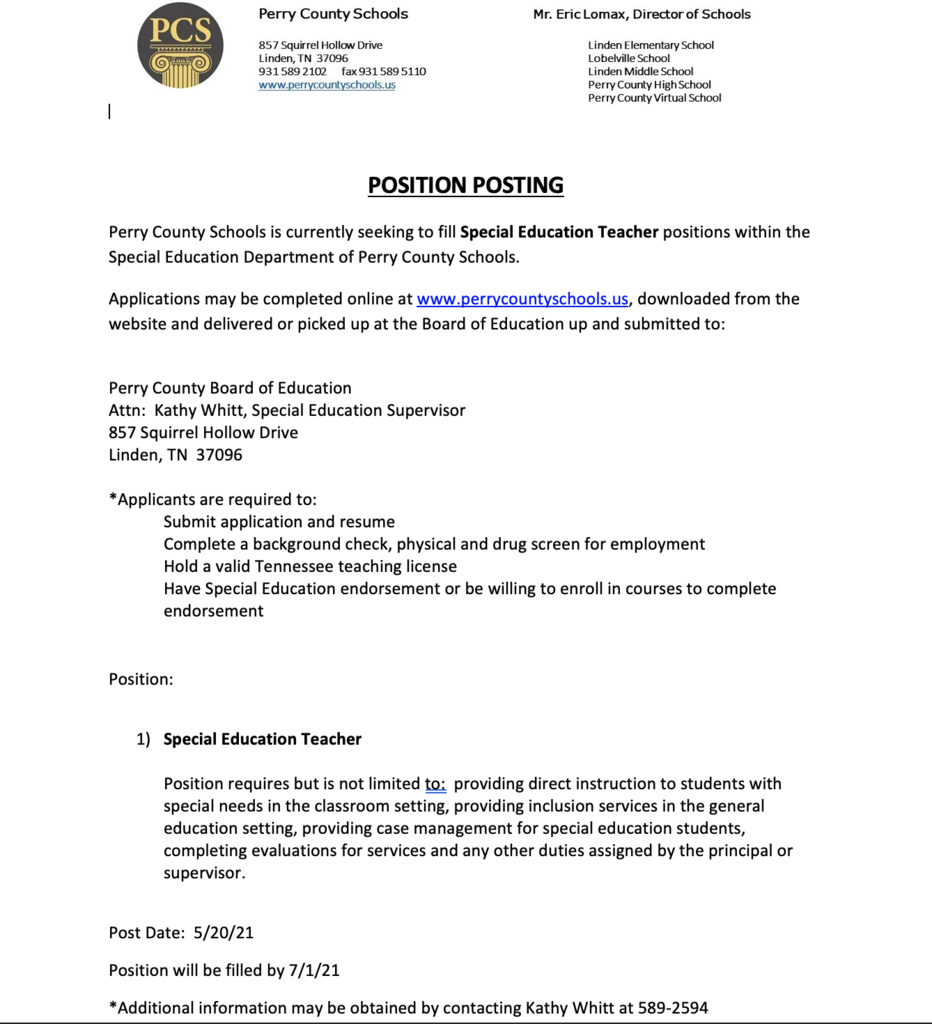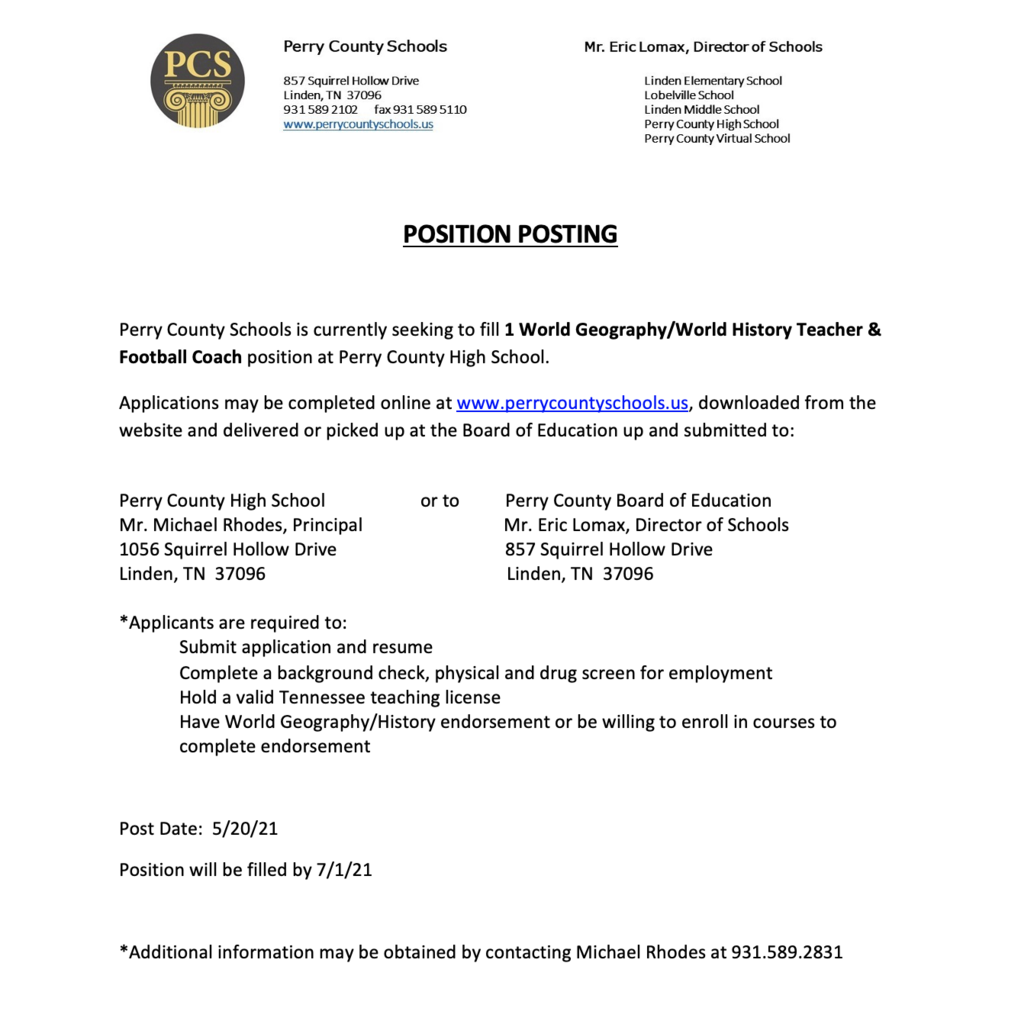 Attention Seniors: Your school email "perryk12.us" will be deactivated July 1 2021. If you have anything you need to save or transfer, you have a little over a month to do so.

Summer Pilot Book Delivery 1st-3rd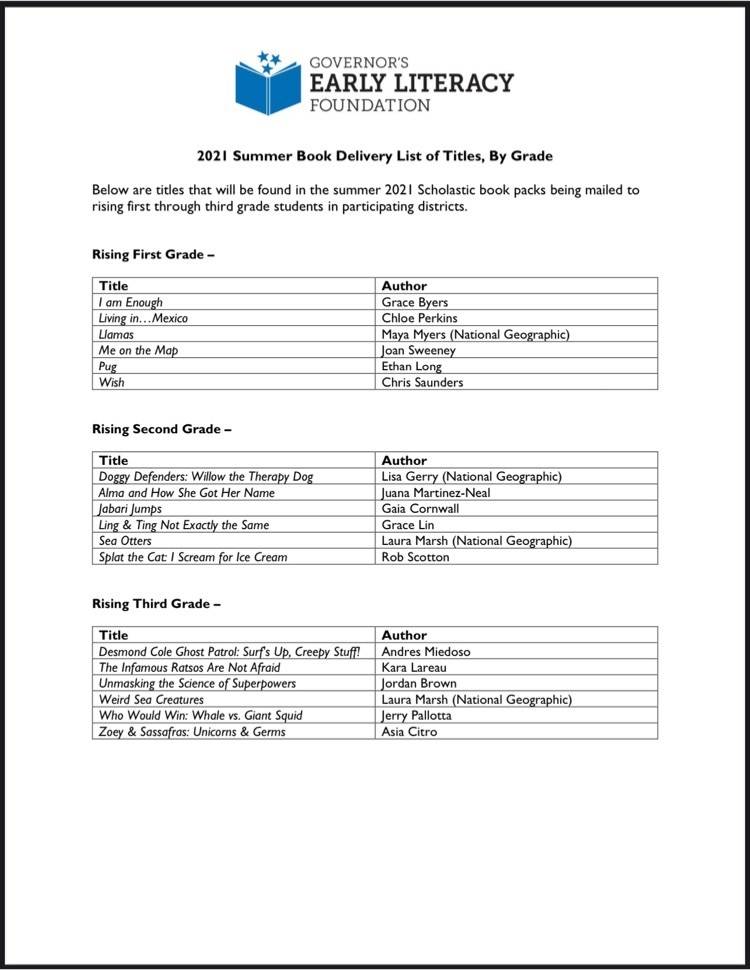 High School graduation will be Friday, May 21 at 6:00 on the football field.

21-22 Pre School Screening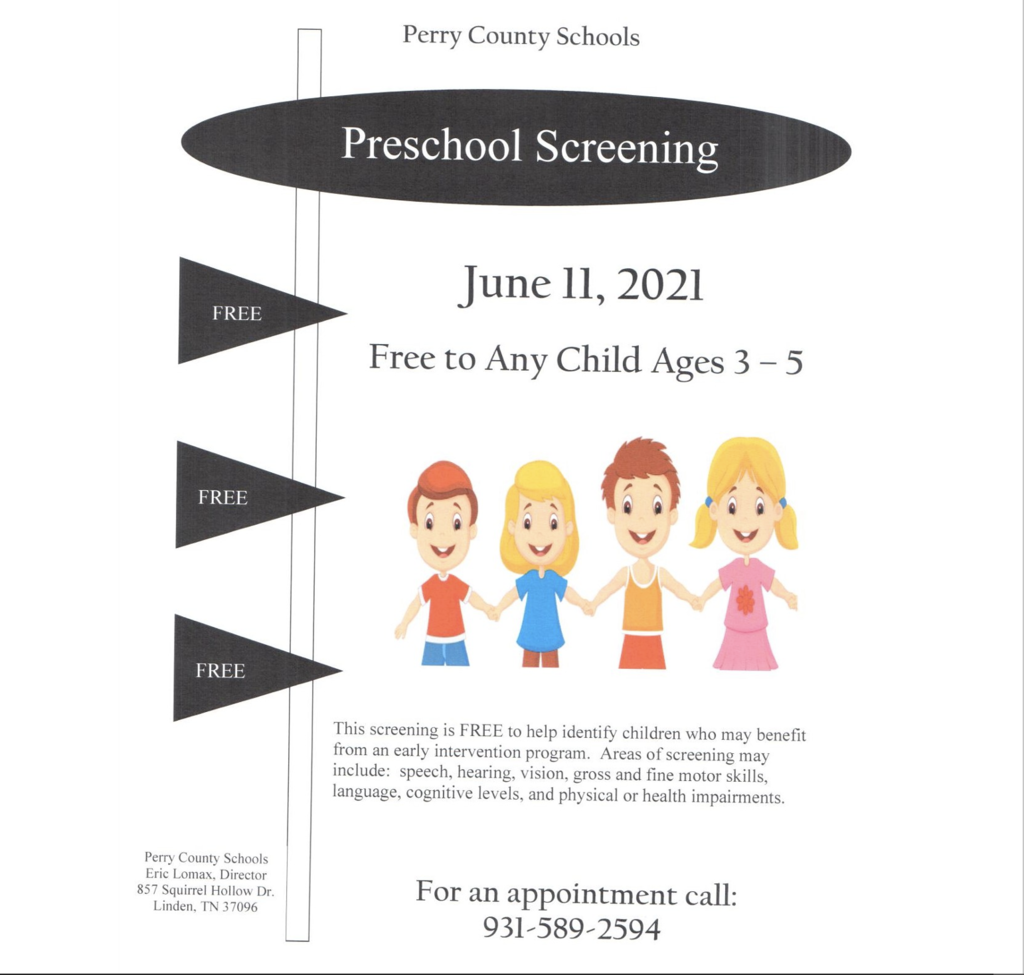 The band concert has been rescheduled for May 6 @ 6 pm in the LMS gym.

Friday, April 2 2021 will be used as a virtual day. Students will not report to school.

Bundt Cake delivery will be Wednesday instead of Monday. Please share!

March 29, 2021. Perry County Schools will be opening 2 hours late on Monday, March 29 2021.

Thursday March 25, 2021. Perry County Schools will be dismissing at 12:30. Busses will be loading at 12:30.

Please know that Perry Co. considers your child's safety very important. Which is why we may potentially dismiss early tomorrow due to severe weather. However, in the event that the storms come during early dismissal, we may have to delay their departure. Our first and foremost objective is to keep the children and staff of the school system safe. If we do not release the children at 1:00 tomorrow, we will post the changes on Facebook and our local radio station. Thank you for your patience and understanding. As always, safety first.

Perry County Schools will be letting out at 1 P.M. on Thursday March 25, 2021 due to potential severe storms.

Summer School Learning Camp information

P-EBT information.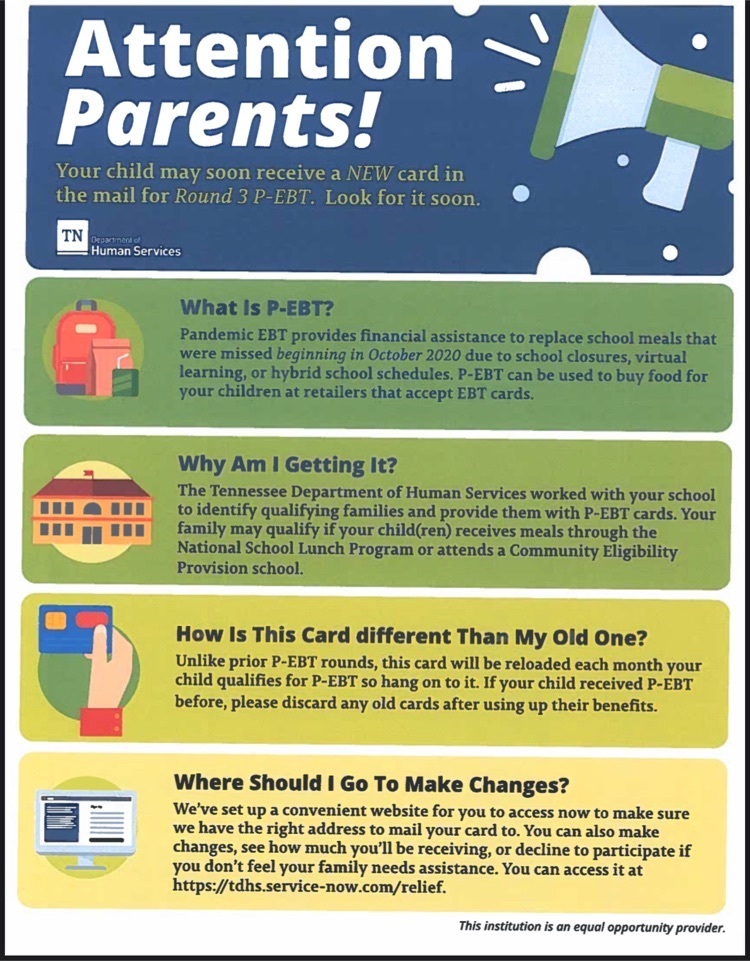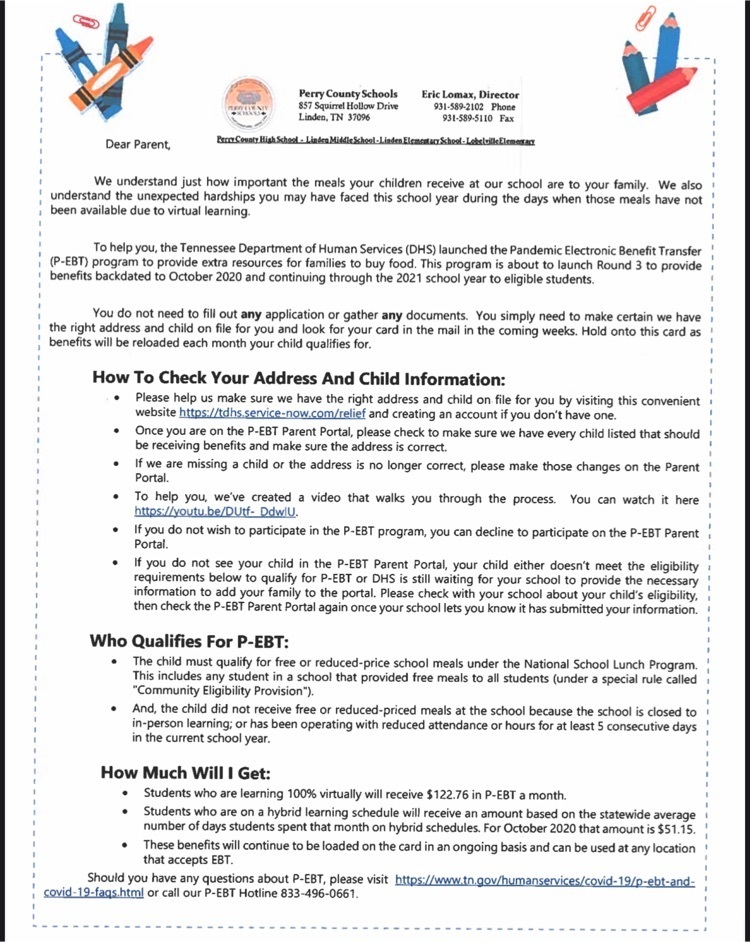 Parent Institute information You can access your newsletter online. Go to:
https://www.parent-institute-online.com/
Enter your customer ID # 16681 and zip code: 37096. You will then be able to view your March and April issues.

Perry County Schools will go on time tomorrow Tuesday, February 23, 2021. Bus drivers discretion.

Perry County Schools will be closed tomorrow Monday, February 22, 2021.

Perry County Schools will be closed Friday February 19, 2021.