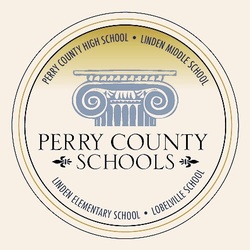 Original Logo by Richard May PCHS
GRAPHIC DESIGN of logo BY NATALIE CARROLL
TRADITION OF EXCELLENCE
"Home of the Perry County Vikings & Lobelville Hornets"

Perry County Schools strive to prepare all students to achieve high levels of performance, and equip them to lead productive lives as good citizens who value and appreciate the importance of continual learning.

Perry County Schools believe that all students can learn optimal levels given research-based instructional practices by highly qualified educational leaders.

We believe all students will demonstrate achievement levels of proficient and advanced learning, according to their individual abilities, as measured by state AYP data.

Our system will continue to focus on providing programs and opportunities to promote student learning that are aligned with our policies and procedures.